Well, it finally happened. I wondered how long it would take. ABC's Nashville had its first gay kiss tonight, kind of. Gunnar's friend Will tried to steal one in an awkward scene. We'll see what the show does with it. It was a little disappointing because it could play into the whole sad, hackneyed "gays are predatory and opportunistic" theme. But there is something gutsy about it, too. Again, we'll see how gutsy if the storyline develops.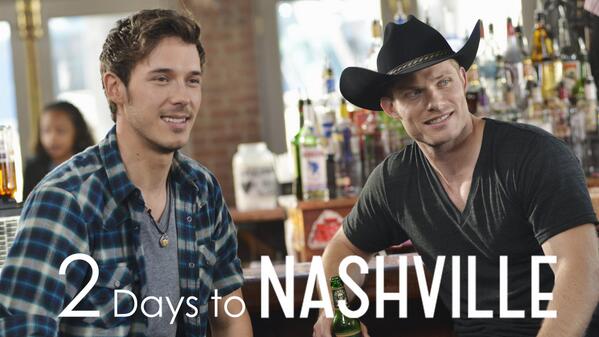 Gunnar and Will from Nashville's Twitter feed
At least it tells the rest country what they might not expect given all the national exposure our Legislature has received for anti-equality legislation: There are boys who kiss boys in Tennessee and girls who kiss girls and the world hasn't come to an end yet.