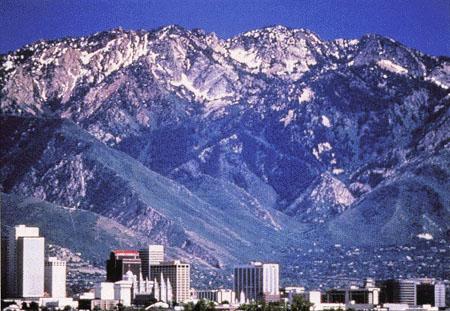 As I've said before, you shouldn't go into a fight assuming who your enemies are. What few would have predicted has happened.
The LDS Church endorsed a couple of Salt Lake City non-discrimination ordinances
that provide protection from discrimination in housing and employment. And then the City Council unanimously approved them.
The Mormons admitted what the Family Action Council of Tennessee would not. Non-discrimination in housing and employment has NOTHING to do with marriage:
An LDS Church representative read a supporting statement at a public hearing before the Salt Lake City Council regarding the ordinances proposed by Mayor Ralph Becker.
"The church supports this ordinance because it is fair and reasonable and does not do violence to the institution of marriage," said Michael Otterson, managing director of the LDS Church's public affairs office.
I wouldn't expect the LDS Church to drop their opposition to same-sex marriage any time soon, but their stance clarifies exactly where they draw the line. They don't view GLBT issues as a zero-sum game, as the Tennessee Eagle Forum and Family Action seem to. Given their numbers in Utah, which exceed the percentage of Evangelical Protestants in Tennessee, this development is amazing. It COULD show the way forward in red states. Considering that the majority of Metro Council members didn't buy into the Eagle Forum/Family Action strategy of arguing that non-discrimination is a slippery slope to marriage, it might be time for the Right in Tennessee to reconsider its strategy.

The difficulty, of course, is that there is no single spokesperson or head of Evangelicalism in red states like Tennessee. So it's not possible to turn off the faucet of opposition automatically. Then again, the faucet may only be dripping to begin with. Past Family Action newsletters have bemoaned the fact that they tried to get churches involved, but they wouldn't because they didn't equate the Metro NDO with marriage. Some Evangelicals in Tennessee are already beginning to make the distinctions in private that the LDS Church has now made publicly.